September 30th, 2016 by Kareo
September 26th, 2016 by Kareo
"Blockchain is one of the most significant technology developments in recent times, and its potential to healthcare is significant," says @drtom_kareo who will be hosting #KareoChat this week along with @GoKareo. Come learn more about this interesting topic and share your opinions on Thursday, September 29 at 9 AM PT.
Here are the chat questions to help you prepare your thoughts and join the conversation. Check out this article too!
What is a Block Chain
How does this apply to healthcare
What specific healthcare applications are proposed
What is the impact of block chin solution in healthcare
Who is leading the block chain in health care effort
 Anyone know of a live block chain app in healthcare today?
Bring your questions, post them to #KareoChat ahead of time, or tweet them to the hosts @drtom_kareo and @GoKareo. Hope to see you there!
About the Host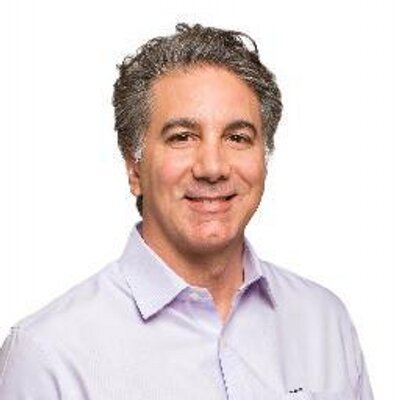 Tom Giannulli, M.D., M.S. is the chief medical information officer at Kareo. He is a respected innovator in the medical technology arena with more than 15 years of deep experience in mobile technology and medical software development. Previously, Tom was chief medical information officer at Epocrates and he was the founder and chief executive officer of Caretools, which developed the first iPhone-based EHR. Prior to that, Tom drove a number of key mobile healthcare technology innovations as VP of Advanced Research for Data Critical and the founder and CEO of Physix. He holds a M.S. in biomedical engineering from the University of Utah and earned his M.D. from the University of Texas at Houston where he completed his residency in internal medicine.
September 19th, 2016 by Kareo
The AAPP Fall Summit is September 23-24 in San Francisco. Kareo will be there so come by our booth and find out more about us.
Our team of Kareo experts will be ready and waiting at the booth to talk to you one-on-one about the award-winning Kareo solutions. Get a personal demonstration of the full Kareo platform, including Kareo Billing, Kareo Clinical, and Kareo Marketing. Whether you are fully direct primary care or concierge or just testing out membership programs in your practice, Kareo can help.
You may have heard about Kareo when we were ranked #1 seamless practice management, revenue cycle management, and EHR the last four years in a row. Or maybe you saw that we were rated by KLAS, but you still haven't checked out what we can do for your practice. Now is your chance to see how easy Kareo is to use for yourself. You can view the list of over 100 primary care templates and see the other features that matter to you.
Already a Kareo customer? Come by the booth. We have some fun giveaways for you if you are signed up for Friends of Kareo or if you sign up while you are at AAPP.