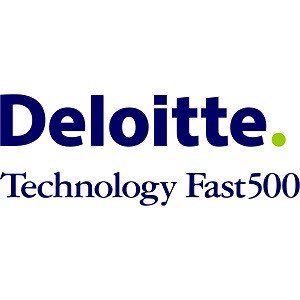 Kareo has announced it ranked 374 overall and 194 in the software category on Deloitte's Technology Fast 500™, a ranking of the 500 fastest growing technology, media, telecommunications, life sciences, and energy tech companies in North America. Kareo grew 187 percent during this period. This is the fourth year in a row that Kareo has been on the list.
Kareo's founder and CEO, Dan Rodrigues, credits the company's focus on meeting the needs of independent practices for the company's significant year-over-year revenue growth for the past four years. "Being included in this ranking for the fourth year in a row is a testament to our vision and focus on helping independent physicians thrive. We see a significant opportunity in the independent medical practice market, and we believe in the value that Kareo's platform brings to these providers."
"Today, when every organization can be a tech company, the most effective businesses not only foster the courage to explore change, but also encourage creativity in using and applying existing assets in new ways, as resourcefully as possible," said Sandra Shirai, principal, Deloitte Consulting LLP and U.S. technology, media and telecommunications industry leader. "This ingenious approach to innovation calls for the encouragement of curiosity and collaboration both within and outside the office walls."
"This year's Fast 500 winners showcase that when organizations are open to diverse perspectives and insights, they are able to create an environment for their employees and customers to see the possibilities and ingenious solutions that might lie ahead," added Jim Atwell, national managing partner of the emerging growth company practice, Deloitte & Touche LLP. "Entrepreneurial environments foster change and innovation within businesses, and we look forward to watching these companies continue to drive change across all sectors."
Kareo previously ranked 114 as a Technology Fast 500™ award winner for 2015, and was ranked in both 2014 and 2013 as well. The company now serves over 40,000 healthcare professionals, supports nearly 40,000,000 patient lives, and is adding an average of 1, 500 providers per month.
Overall, 2016 Technology Fast 500™ companies achieved revenue growth ranging from 121 percent to 66,661 percent from 2012 to 2015, with median growth of 290 percent.